Your partner in Weighing Solutions, Material Handling & Lifting Equipment
MYA 21.4Y Micro Balance
| | |
| --- | --- |
| Maximum capacity [Max] | -2,1g |
| Readability [d] | 1µg |

CE
Information about conformity of a product with European Union regulations that concern the product. Marking the product with CE sign makes the manufacturer responsible for the product to meet requirements of general safety regulations determined by CE marking directives.
Verification
The procedure within the scope of Legal Metrology. It is performed by regional Offices of Measures or authorized entities before the new product is introduced to the market. The procedure is performed on the basis of tests validating conformity of a product with the directives. For most measuring devices, including balances and scales, this procedure has been replaced with declaration of conformity.

2 year warranty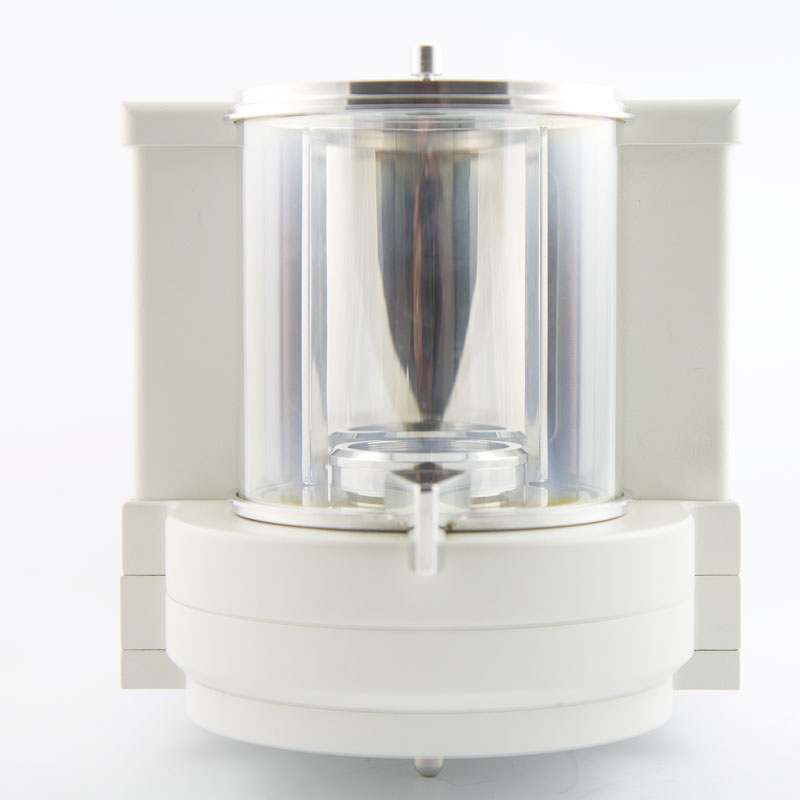 Description
4Y balances feature Dual Core 2 x 1 GB processor which delivers noticeable performance improvements including faster operation and shorter stabilization time retaining high repeatability values. Here Wireless Connection module offers wireless transfer of data recorded by 4Y balance to any portable device powered by iOS or Android systems using special applications intended for data management.Every single 4Y balance features ALIBI memory designed to provide protection and automatic recording of your measurements. Options such as data preview, copying and archiving are also available to users.
Features:
Excellent Readability Starting from 0.1 μg
Automatic Level Control
Significantly Fast Measurement
Automatic Weighing Chamber
Unequalled Repeatability and Compliance with USP
Numerous Options of Data Management
Intuitive Operation and Touch Screen
ALIBI Memory
Electronic Level Indicator
Data Exchange Throughusb Storage Devices
Infraredproximity Sensors
Portability
Interfaces
Function
Part Counting
CheckWelghing
Formulations
Perecent Weighing
Statistics
Animal Weighing
Differential
Auto Test
Proximity sensor
glp procedures
Movable range

Dosing
Multilingual Menu
Replaceable unit

statically quality
control

Automatic sliding
door

Ambient condition
measurement
Specification
| | |
| --- | --- |
| Maximum capacity [Max] | 2,1 g |
| Readability [d] | 1 µg |
| Weighing pan dimensions | ø 16 mm |
| Tare range | -2,1 g |
| Repeatability | 0,5 µg |
| Linearity | ±3 µg |
| Eccentric load deviation | 3 µg |
| Sensitivity offset | 1,5×10⁻⁶×Rt |
| Sensitivity temperature drift | 1×10⁻⁶/°C×Rt |
| Sensitivity stability | 1×10⁻⁶/Year×Rt |
| Minimum weight (USP) | 1 mg |
| Minimum weight (U=1%,k=2) | 0,1 mg |
| Weighing chamber dimensions | ø 90×90 mm |
| Stabilization time | max 8 s |
| Operating temperature | +10÷+40 °C |
| Power supply | 13,5 ÷ 16 V DC |
| Display | 5,7'' (touch screen) |
| Packaging dimensions | 660×660×455 mm |
| Atmospheric humidity | 40% ÷ 80% |
| Adjustment | internal |
| Working temperature change rate | ±0,3 °C/h (±1 °C/8h) |
| Atmospheric humidity change rate | ±1%/h (±4%/8h) |
| Net weight | 9,1 kg |
| Gross weight | 16,6 kg |
| Power consumption | 700mA (wireless terminal - 1A) |
Drawings