Your partner in Weighing Solutions, Material Handling & Lifting Equipment
Precision Balances WLY
| | |
| --- | --- |
| Maximum Capacity | 1kg to 120kg |
| Minimum Load | 5g |
| Readability | 0.01g to 2mg |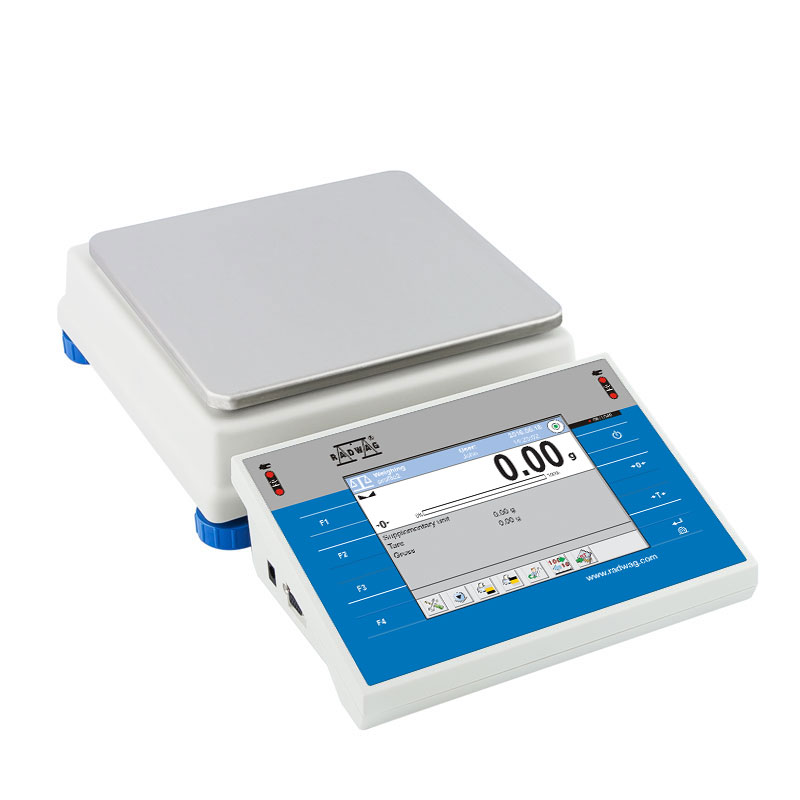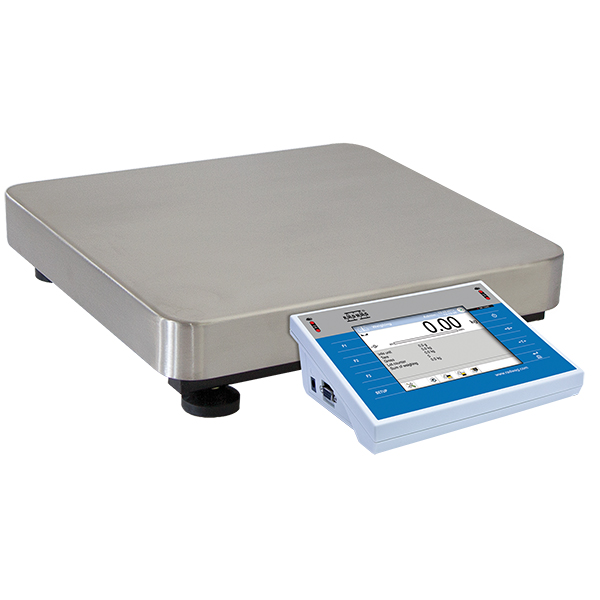 Description
Precision balances series WLY are the response for the growing market demands concerning simple operation and maximum automation of the weighing process. WLY series can cooperate with barcode scanners, receipt and label printers, RFID scanners and PC peripherals (mouse, keyboard, USB flash data storage devices).
DESIGN AND FUNCTIONALITY
All models of WLY series feature stainless steel weighing pan and a touch panel covering a 5.7" colour graphic display and membrane keyboard.WLY balances can cooperate with an additional weighing platform.
WLY highlights:
programmable display and function keys
programmable infrared proximity sensors
desining custom printouts
desining text data in display's window.
Specification
WLY 1/D2
WLY 2/D2
WLY6/D2 IM 17
WLY 10/D2
WLY 20/D2
Max capacity
1 kg
2 kg
6 kg
10 kg
20 kg
Minimal load
-
-
5g
-
-
Readability
0,01g
0,01g
0,1g
0,1g
0,1g
Verifying unit
-
-
1g
-
-
Tare range
-1kg
-2kg
-6kg
-10 kg
-20kg
Repeatability
0,3g
0,03g
0,1g
0,3g
0,3g
Linearity
± 0,03g
± 0,03g
± 0,1g
± 0,3g
± 0,3g
OIML class
-
-
II
-
-
Pan size
195 x 195 mm
Stabilization time
3s
Working temperature
+15 °   +30 °C
Storage temperature
-25 ° - +70 °C
IP rating
IP 43
Power supply
110-230VAC 50/60Hz / 10,5-15VDC
Adjustment / Calibration
external
Display
5,7'' touch screen
Interface
2xUSB, 2xRS 232, Ethernet, 4 I/O digital, Wireless connection
Net weight/Gross weight
2,7 / 3,6 kg
Packaging dimensions
490 x 300 x 150 mm
WLY 6/F1/R
WLY 12/F1/R
WLY 30/F1/R
WLY 60/C2/R
WLY 120/C2/R
WLY6/F1/K
WLY 12/F1/K
WLY 30/F1/K
WLY 60/C2/K
WLY 120/C2/K
M17
-
-
-
-
Max capacity
6kg
12kg
30kg
60kg
120kg
Minimal load
5g
-
-
-
-
Readability
0,1g
0,2g
0,5g
1g
2g
Verifying unit
1g
-
-
-
-
Tare range
-6kg
-12kg
-30kg
-60kg
-120kg
Repeatability
0,1g
0,6g
1,5g
1g
2g
Linearity
±0,1g
±0,6g
±1,5g
±1g
±2g
OIML class
II
-
-
-
-
Pan size
300x300 mm
400x500 mm
Stabilization time
3 s
Working temperature
+15 ° - +30 °C
Storage temperature
-25 ° - +70 °C
IP rating
IP 43
Power supply
110÷230VAC 50/60Hz / 10,5÷15VDC
Adjustment / Calibration
external
Display
5,7'' touch screen
Interface
2×USB, 2×RS 232, Ethernet, 4 I/O digital, Wireless connection
Net weight/Gross weight
5,2 / 6 kg
15,5/17,8 kg
Packaging dimensions
570×390×170mm
720×580×220mm
Drawings
Accessories
"Epson" impact printer
Handle for PUE 7 indicator
"Citizen" label printer
Barcode scanner
Computer software "PW-WIN"
Transponder card scanner CK-01
Computer software "RAD-KEY"
Weighing module DP2
LCD display "WD-4/4"
RS 232 cable: balance - "Epson/Citizen" printer: P0151
PC keyboard
RS 232 cable: balance - computer: P0108
Calibration weight
Power adapter with jack for car lighter "K0047"
Mass standard