Your partner in Weighing Solutions, Material Handling & Lifting Equipment
S10 Series Intelligent Indicator
Compatible with PC Software
WIFI and LAN Connection Possible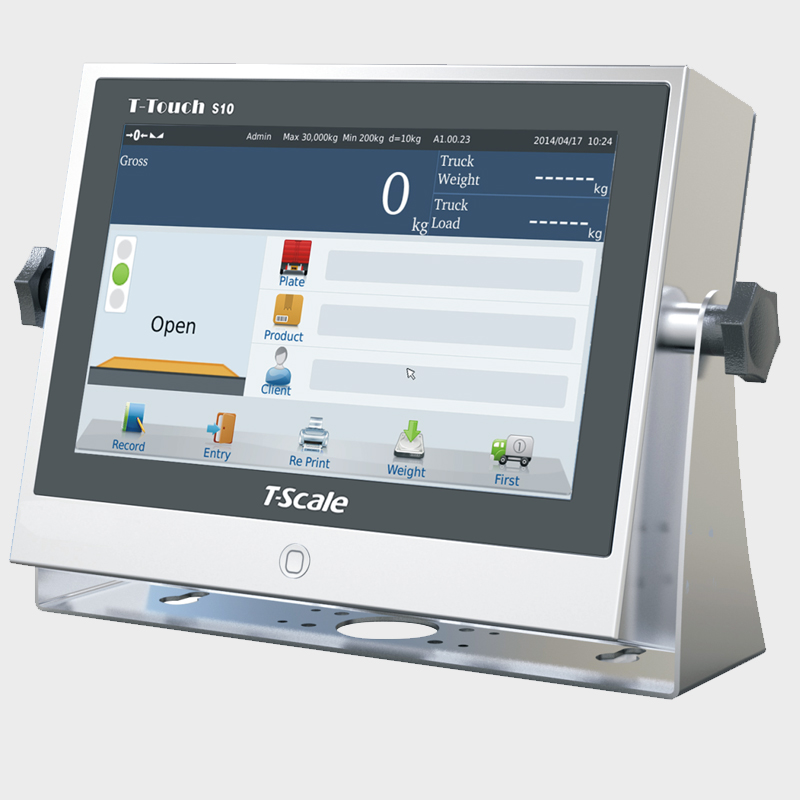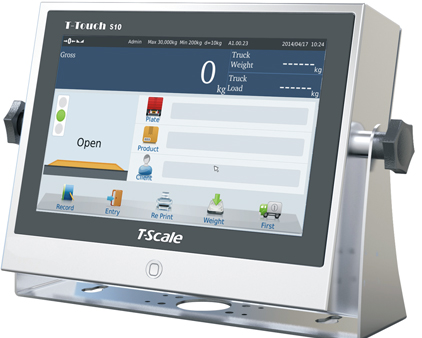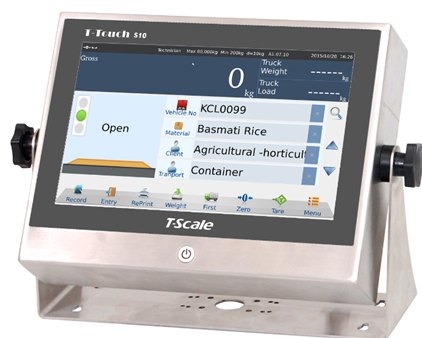 Description
Features:
Compatible with PC Software
WIFI and LAN Connection Possible
Printer and Tower Lamp connection
2 Different Platform can be connected in single indicator
Data Backup and Restore Possible though USB port
Different label and print format is totally customizable
Specification
Model Name
S10-50
S10-50
Division
3,000e
30,000d
Approx. weight
4kg
4kg
Display
10" TFT colour touch screen operator display
Housing
SST
Max. Divisions
3,000e; 30,000d
Load cell excitation voltage
5V/150mA
ADC update
1/10 second
Operate Temp
-10°C-+40°C
Power
100V-230V Switching power supply
Gross weight
4.0kg
2 x USB High Speed; 2 x RS-232; 1x RJ45; 5 x I/O Optional
HDMI & Dual platform connectivity
Standard TOS II embedded Operating System(1.2GHz) Optional WIN CE embedded Operating System
Ability to interface Analog & Digital
Touch screen Operation
ID management
Reports management
Customized printing options
Application
Multimedia
Talking with scale!
Bluetooth
Connect to mobile phones, computers and other equipment, transfer goods data, settings, weighing records..
WIFI
Use a PC to control all scale in the network, you also can make a scale as server
Zigbee
Another wireless access way, point to point and networking, support electronic label

RS-232
Connected to external devices such as computers, printers, remote display...
LAN
Wired access LAN, use a PC to control all scale in the network, you also can make a scale as server

USB
Can be connected to a computer, printer, keyboard, mouse, U disk, barcode scanner, video cameras, also can be used to update firmware
Cloud Applications
LAN \ wifi-based access, weighing data cloud storage, cloud diagnosis, cloud backup, firmware online update...
Drawings
Dimensions(mm)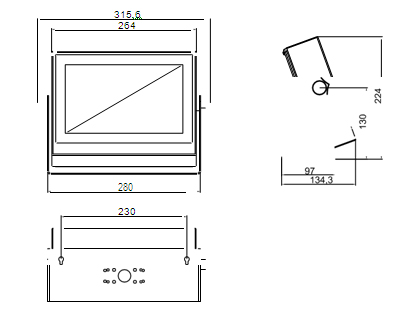 Accessories
Options