Who We Are ?
Endeavour Instruments Africa Limited, a part of E-Global Group of Companies, a professionally managed Kenya based company, is a market leader with sales directly to Small & Large industrial, Trading & Retail Companies & Organizations, in the field of weighing & Material Handling Equipments since 2002. Our group is an engineering conglomerate with a global presence, established over the course of 2 decades. We have a strong and active presence across India, Middle East, East Africa, and the CIS region. Within Africa, EIAL has established presence in Nairobi, Kisumu, Mombasa, Jinja in Uganda and Daar-es-salaam in Tanzania.
Endeavour Instruments Africa Limited has the facilities to supply, commission and service and form of weighing equipment in manufacture. Over the years, EIAL has developed the resources, skills & expertise to undertake projects from providing a delicate jeweller's balance to the installation of a 120MT weighbridge. In addition to that, we pride ourselves on our KENAS Accredited Calibration Laboratory, which has let us serve hundreds of clients across industries by making their processes safer and more efficient.
EIAL, using state of the art technology, have successfully supplied & installed weighing, Material handling & Lifting Equipment, and Weighing related software to a wide range of industries and other commercial establishments across the African continent. Our primary manufacturing unit is based in India,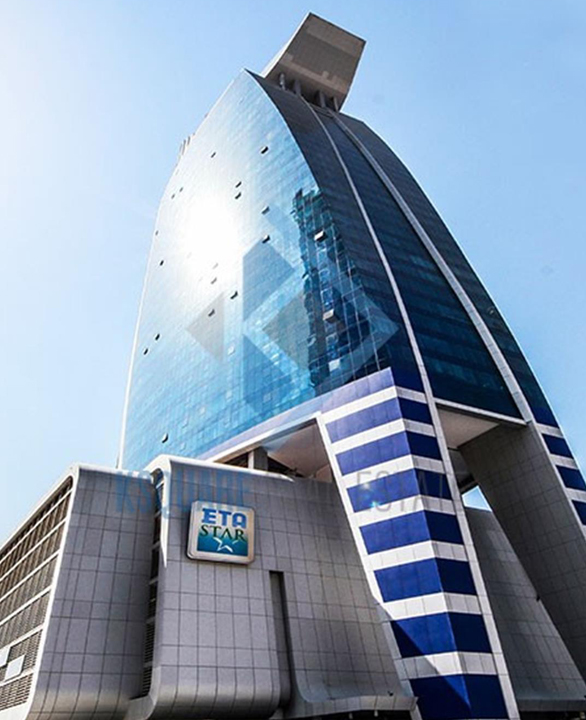 where we develop all of our weighbridges, cranes, and material lifting equipment, along with our brand-new software development facility.
Our organization places a lot of importance on all-round services for each and every product. EIAL provides quick and effective technical support, maintenance, and services for all of our products. We ensure to provide these services either directly, or through our partners across the region. We promise that a team of industrially experienced and dedicated people will always be present for support. It is our aim to help all our clients in improving their operations to become more efficient, cost effective, and safe.
ENDEAVOUR's VISION
To make the organization one of the top three reputable brands across territories we are located In.
To make the organization one stop solution for all range of retail and industrial products and services.
To nurture every employee with the mindset of an entrepreneur.
ENDEAVOUR's MISSION
Our aim is to grow at minimum 15% per annum with better control on cost and improved margins.
We are committed to keep all our valued customers well served by providing them best value for money.
We pledge to provide best quality product and services backed by prompt response, as customer satisfaction is the first priority for us.
To avail every employee a dynamic and rewarding environment.
ENDEAVOUR's VALUES
Passion: It is the core value of our organization.
Leadership: To steer the organization in the progressive direction.
Integrity: We are honest, open, ethical, and fair. People trust us to adhere to our word.
Self-Discipline : We put all our plans, efforts and execution in a defined discipline to deliver the best possible product experience.
Transparency: To be fair and equal with everybody In all circumstances.
Our Objective
Excellent Quality Products through a combination of wide range of weighing solution.

24*7 Quality Services that consistently meet our customers' needs and expectations.

Cost effective products and service solutions.

Technicians who are well qualified to ensure that quality objectives are met, at all time.

Comply with local statutory requirements.
2002
EIAL was founded in Nairobi, providing weighing scales
2004
Tie-up with a Korean weighing scale brand,
Expanded business operations through distributors in Tanzania and Uganda
2006
Tie-up with a renowned Chinese weighing scales brand to allow us to better cater to our clients' needs.
2008
Expansion of operation in neighboring countries such as, Somalia, Rwanda, Burundi, Malawi
2009
tie up with another Chinese weighbridge brand to provide quality weighbridges in east Africa region.
Takeover of another leading Kenyan weighing scale company to further penetrate the market
2010
improving operations of our latest acquisition and setting up a brand-new branch in Mombasa to serve clients locally
2012
EIAL becomes one of the largest players in the Kenyan weighing industry
2014
introduced material handling products and touch screen enabled indicators and weighing scales to our roster
2016
established our KENAS Accredited calibration lab to provide mass, temperature, and pressure-based calibration and certification services to the Kenyan market
2018
Introduced modular-type weighbridge design in Kenyan market
2019
Opened up a new branch in Kisumu to serve the clients locally. introduced in-house developed completely automated weighing software, WeighMAST.
Product Range
Weighbridge
EWB ( ENDEAVOUR Weighbridges) are researched and developed by Endeavour and widely adopted now across the middle east, Africa & Indian subcontinent.
Specially designed modular construction for hassle free shipping & installation on site
Consistently Accurate Weight by using latest digital load cells & Digital indicator technology.
Calibrated & Tested by qualified engineers on site and during manufacturing with our traceable weights & reference weights
Material of construction: Mild steel-Checkered/plain top according to customer's requirements
Orthotropic-rib bridge construction (U-Beam), quality epoxy paint
Immense Load Bearing Strength for continuous use in rugged Industrial environment
We are leading suppliers for PORTABLE AXEL WEIGH PADS, suitable for both Static & In-Motion Weighing as per the site needs after understanding the use.
Weighing Scales for various Commercial & Industrial applications
Complete range of Precision, Analytical, Semi-Micro, Micro Balances with new-age operating procedures and allows unlimited possibilities for cooperation with external devices. Moreover, we offer standard & customized solutions for laboratory set ups across different industries
Qualified Staff to understand, study & attend laboratory environments and implementation of scales
Moisture Analyzers with accuracy of moisture content readout 0.0001% for food & ingredients industry.
To advance accuracy, the new balances have been equipped with metal anti-draft shield.
Material Handling Equipments
Leading Exporter & Stockiest for Standard range of material handling equipment
Customized Material Lifting Solutions for SME
Standard Range of Pallet Truck, Lift Tables, Manual, Drum  & Semi Electric Stackers
 Rental & Sales Model for Rope Suspended Platforms for building maintenance services.
Our equipment's are – Easy to Carry and Operate and adhere to highest safety standards required for warehousing, logistics & lifting solutions
24*7 Services Available for supply , spare parts & after sales support at our workshop and on site on call.
Software
Our latest venture provides fully customized solutions by conceptualizing and delivering top-of-the-line weighing software solutions to all various clients across numerous industries
Our software capabilities are rooted in plug-in based pay-as-you-go model, with a variety of integration options
We have developed softwares that are perfectly compatible with your entire ecosystem
We aim to offer solutions that are operable on a variety of applications and databases
Calibration lab
Our KENAS accredited Calibration lab, has the prowess and skills to conduct calibration, certification, validation and mapping, AMC, shutdown jobs throughout the Kenya market.
We are following international standards, procedures conforming to KENAS
A team of Well Trained and qualified professional Engineers and Technicians to perform all kinds of repairing and calibration activity.
10t Certified standard weights and can provide Accredited calibration services for Platform scales, Crane scales and Weighbridges.