Your partner in Weighing Solutions, Material Handling & Lifting Equipment
Health & Life style scales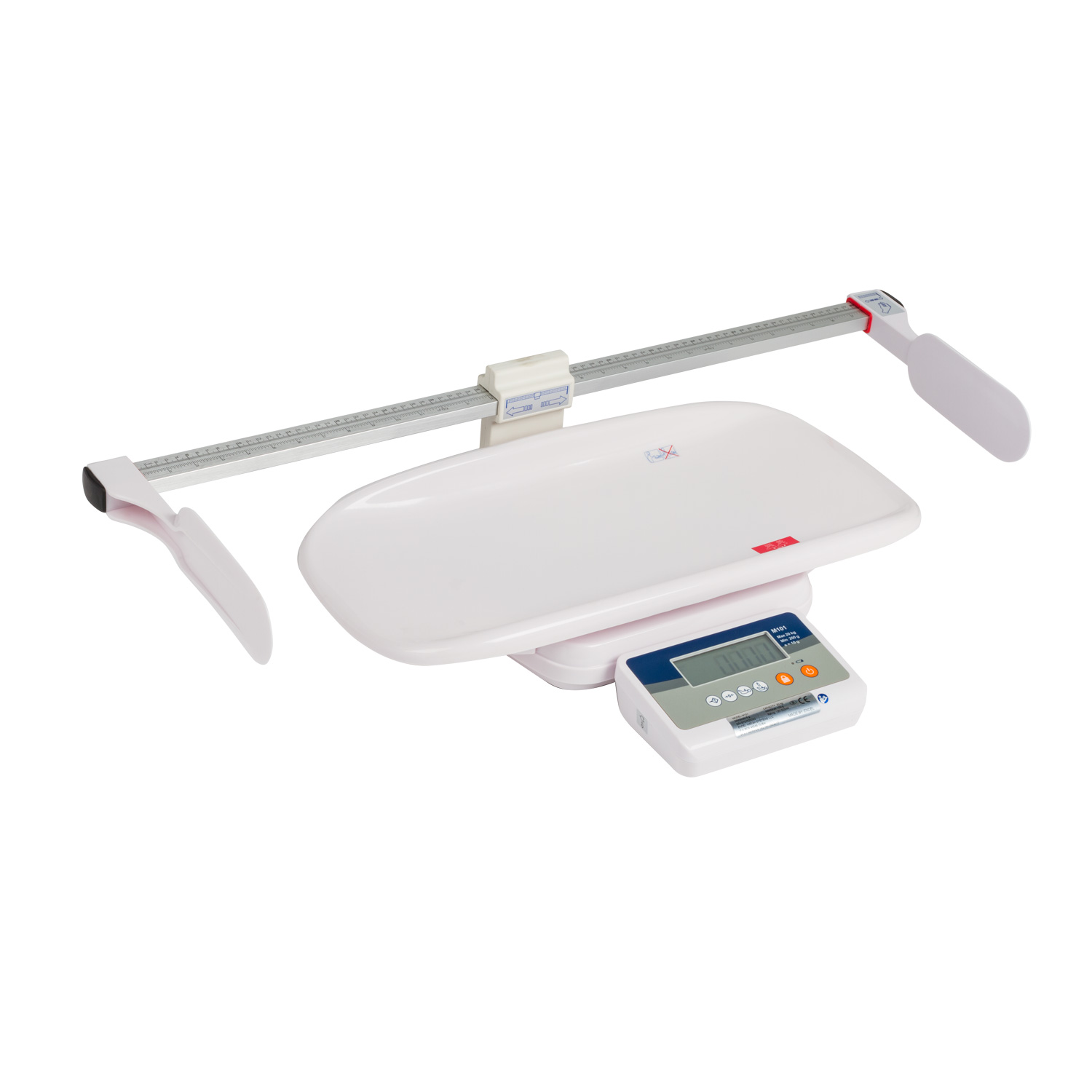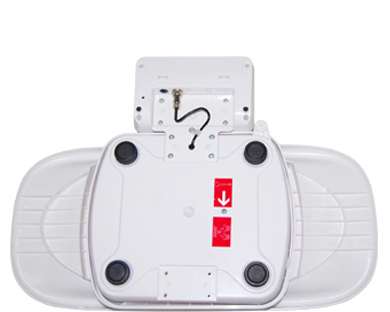 Description
Removable baby tray, when the baby grew up, can take stand on weighing scale.
Drinking function (weighing before and after baby drinking)
Adjustable 4 feet.
Removable tray enables use as a scale for small children as well.
Wall mount for the display device
Optional initial-verification.
Optional RS-232 can connect to computer, LP-50 label printer or TPuP mini printer.
Specification
Model
M101
Display
25mm digit LCD display, with white LED backlight
Capacity
15kg, 20kg
Height measuring
Approx. 400mm to 800mm
Pan size
600x250mm
Platform size
280x325mm
Keyboard
6keys(Membrane keyboard)
Housing
ABS plastic
Max. Divisions
2×3,000e
ADC
Sigma delta
ADC update
≤1/10 second
Operate Temp
-10oC~+40oC
Power
2000mAh Ni-MH battery package(optional, size AA),external AC power adapter
Gross weight
5.5Kg
Packing
Gross weight 24.6 Kg, dimension 0.36m
Drawings