Your partner in Weighing Solutions, Material Handling & Lifting Equipment
Moisture Analyzer MA3Y
| | | |
| --- | --- | --- |
| Max capacity | 60 g | 200 g |
| Reading unit | 0,1 mg | 1 mg |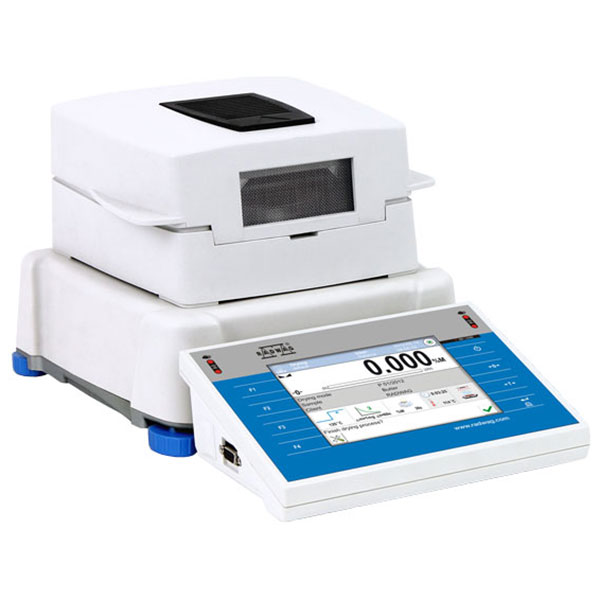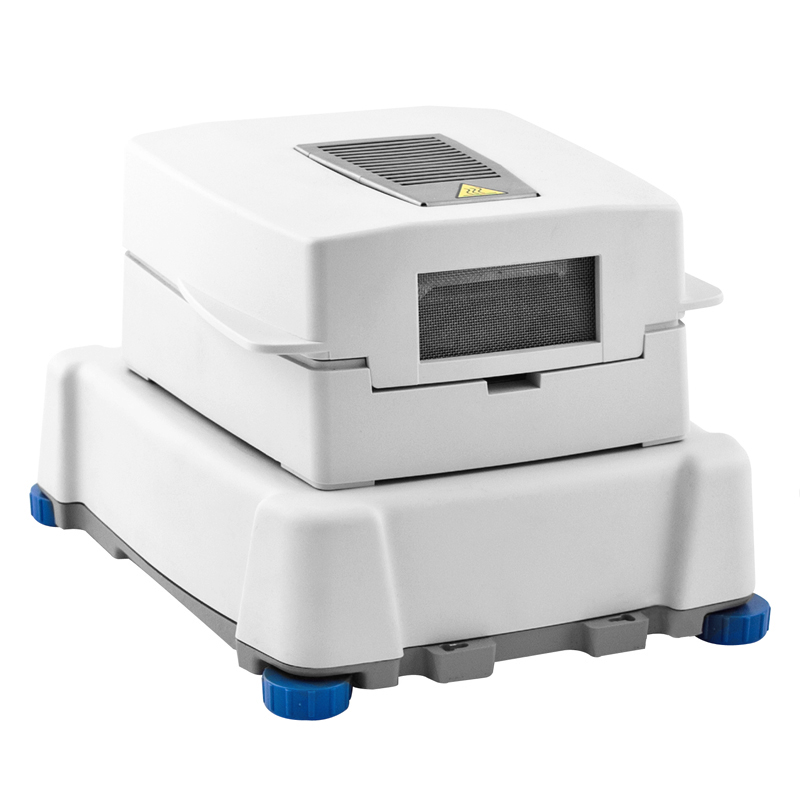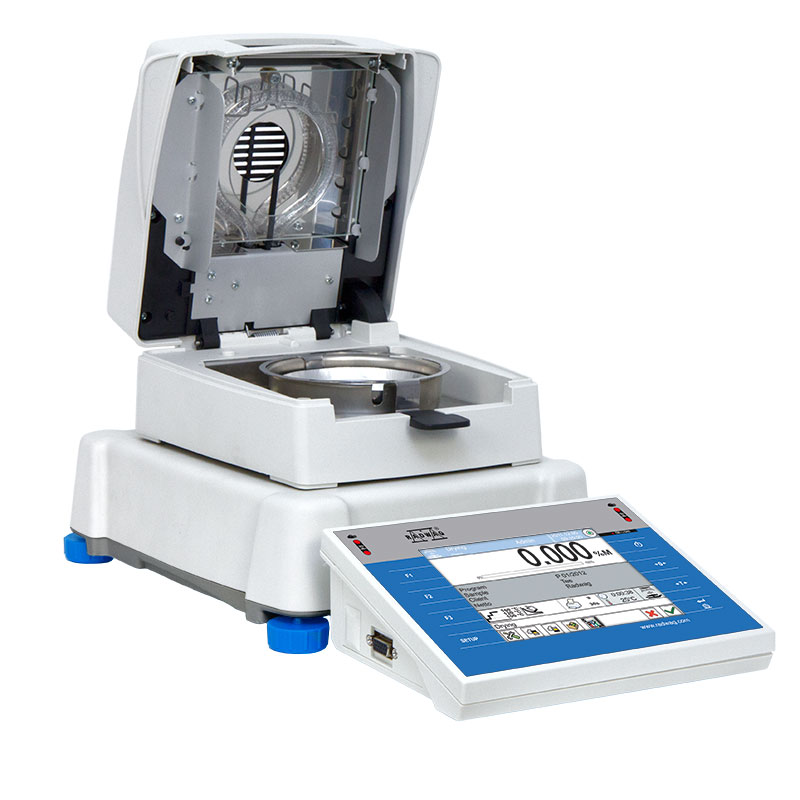 Description
Moisture analyzer is a laboratory measuring instrument intended to determine relative moisture content in samples of different substances. MA 3Y features 5,7" LCD colour touch panel which provides new possibilities of instrument's operation and presenting measurement results. It features extended databases containing programmable drying modes related to the database of samples. MA 3Y series enables printing and exporting charts presented on its display to a BMP file.
Highlights of moisture analyzer MA 3Y series:
accuracy of moisture content readout 0,0001%
heating components: halogen, IR emitter or a heater in metal housing,
graphic presentation of drying result, charts: Δm, %M, %D, %R,
drying profiles: standard, mild, step, quick
finish mode: AUTO 1 – 5, manual, automatic, time defined
database of drying procedures: ~1000 records for each data type
database of samples
interfaces: 2 x USB 2.0; 4IN / 4OUT; RS 232; Ethernet 10/100Mbit.
NOVELTY:
3Y series balances are equipped with Wireless Module communication interface. Communication is established likewise as for any other interfaces, e.g.: RS 232, Ethernet.
Personalization of instrument's settings is carried out in extended user profiles. Level control is based on LevelSENSING system,RADWAG patented solution, which uses a system of an electronic level. Standard and user defined printouts allow for maintaining documentation complying with GLP/GMP requirements practically in any application.
Specification
Max capacity
60 g
200 g
Reading unit
0,1 mg
1 mg
Tare range
-60 g
-200 g
Max sampling mass
60 g
200 g
Accuracy of moisture readout
0,0001 %
0,001 %
Repeatability of moisture readout
0,05% (sample 2 g), 0,01% (sample 10 g)
Maximal height of the tested sample
h= 20 mm
Pan size
0 90 mm, h= 8 mm
Range of drying temperature *
max. 160° C
Heating module **
IR emitter
Power of heating device
400 W
Drying modes
4 drying modes (standard, quick, step, mild)
Auto switch off options
3 modes (manual, automatic, time defined)
Additional functions
sample identification, drying diagram
Working temperature
+10° - +40 °C
Power suply
220-240 V AC, 50-60 Hz
Display
LCD 5,7" with touch panel
Interface
2 x USB 2.0, 4 Inputs / 4 Outputs, RS 232, Ethernet 10/100Mbit, Wireless Module
Net weight/Gross weight
6 / 10 kg
Packaging size
595 x 395 x 420 mm
Drawings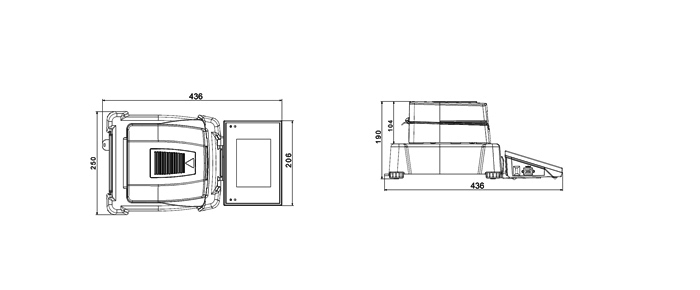 Accessories
| Antivibration table for laboratory balances | Computer Software: PW-WIN 2005, RAD-KEY 2000 |
| --- | --- |
| Kafka thermal printer | Control Thermometer GT105k-12 |
| Dot matrix Epson printer | Disposable Weighing Pans |
| Label printer Citizen | Mass Standard |
| PC USB keyboard | Cable RS 232 (scale - Kafka printer) "P0136" |
| Antistatic cable PA1 | Cable RS 232 (scale, Epson, Citizen printer) "P0151" |