Calibration & Certification Of Process Instruments
EIAL PROCAL Lab is Accredited to ISO/IEC 17025:2017 by KENAS
Calibration involves both types of applications where precision measurement and precision sourcing are required. A precision source is used to test a measurement instrument, and a precision measurement device tests a sourcing instrument. It is considered a requirement of good metrology to have a quality assurance program that incorporates a routine check of the lab's calibrating instrumentation. Because of this, a lab should be equipped with precision measurement instruments with similar performance specifications to the lab's precision sourcing instruments (both by functionality and spec).
EIAL PROCAL Measuring and Control Equipment has started its operations in 2002 by providing Calibration &Testing Services since 2015, then, we have been steadily growing by adding exclusive capabilities for various parameters in instrumentation. Our vision is to be a one stop solution for all the instrumentation needs.
EIAL PROCAL has the state-of-the-art calibration lab with qualified and experienced techno commercial personnel. In recognition of our technical and professional competency, EIAL PROCAL is accredited by EIAC to the International standards ISO/IEC 17025:2017 for below parameters.
Pressure Calibration
For every single instrument calibrated, EIAL PROCAL issues a Calibration Certificate with all the information about the condition of UUC, Calibration Results and Traceability, our accreditation to ISO/IEC 17025 and repairs or adjustments made. Our calibration capability in Pressure Instruments is up to 700 bar / 10000 PSI
Industrial Pressure Gauges / Test Gauges / Compound Pressure / Vacuum Gauges / Pressure Chart Recorders / Pressure Transmitters / Transducers / Digital Manometers / Micro manometers / Airline Gauges and Switches / Pressure Regulators / Pressure Calibrators / Pressure Data Loggers / Pressure Safety and Relief Valve
Temperature Calibration
EIAL PROCAL offer services to meet all of your calibration needs including KENAS accredited for Gauges, Controllers, Thermocouples and traceable temperature calibration for Freezers, Chillers, Refrigerated Vans, Ovens, Furnaces and other temperature-reading instruments.
Temperature calibration refers to the calibration of any device used in a system that measures temperature. Most importantly, this usually means the temperature sensor, itself, which is typically a platinum resistance thermometer (PRT or PT-100), thermistor, or thermocouple. Readings from these thermometers are made by "thermometer readout" devices which measure their electrical outputs and convert them to temperature according to the International Temperature Scale of 1990 (ITS-90).
Thermocouples and Temperature Controllers / Temperature Calibrators and Liquid Baths/Digital Thermometers / Dial Thermometers / Glass Thermometers / Freezer / Chillers (Cold Storages) and Freezer Vehicles / Thermo Hygrometer and Whirling hygrometer / Incubators / Temperature Recorders and Transmitters / Petroleum Gauging Thermometers / UTI Tapes / RTDs / IR Thermometer / Temperature and Humidity Data Loggers / Oven – Electrode Drying / Baking / Holding / Autoclave
Electrical Calibration
Electrical calibration refers to the process of verifying the performance of, or adjusting, any instrument that measures or tests electrical parameters. Electrical calibration involves the use of precise devices that evaluate the performance of key properties for other devices called units under test (UUTs). Because these precise devices have thoroughly known performance characteristics compared to the UUT, performance evaluation and/or calibration adjustment of the UUT to identify or minimize errors is possible.
Ammeters, Voltmeters, Frequency Meters / Digital / Analog Multimeters & Clamp Meters / Welding Machines
Weighing & Mass
Techno Commercial Team of EIAL PROCAL is well trained, highly motivated and posses the best expertise in handling every service requirements like Installation and Commissioning, Repairs, Rectifications and up gradation of various weighing equipment like Weigh bridges, Platform Scales, Laboratory an Analytical systems like precision balances, Moisture Analyser, Retails solutions, Customization etc.
Provision and facility for Onsite Calibration, Testing, In house Repair / Rectification and Certification of Weighing Scales of all types with our own Certified standard weights and can provide Accredited calibration services for Platform, Precision, Weighing scales and Weighbridges.
You will receive timely, accurate results and an easy-to-read Calibration Certificate with a full report of all work and results. When your instrument is due for re-calibration, we will send you a reminder notice.
Analytical Weighing Balance / Platform Weighing Scales / Weigh Bridges / Hanging Scales / Standard Weights / Moisture Balance
Dimensional Calibration
Dimensional calibration is done by comparing the performance output of a hand tool, gauge or another measuring instrument with a measurement standard to confirm that the device produces results which either meet or exceed that standard's criteria. The details of these results are clearly reported on your Calibration Certificate, along with "as found.
Vernier Calipers (Digital / Analog) / Dial Vernier Calipers / Depth Vernier Calipers / Outside Micrometers / Inside Micrometers / Depth Micrometers / Tube Micrometers / Ultrasonic Thickness Gauge / Foil Thickness Gauge / Coating Thickness Gauge / Surface Profile Gauge / Spirit Level / Dial Gauge / Bore Gauge / Height Gauge / Feeler Gauge / Profile Projector / Combination Set / Bevel Protractor / Try Square (Engineer's Square) / Steel Rule / Measuring Tape / Scale
Gas Detection And General Instruments
Portable & Fixed Gas detectors / Single / Multi Gas Detectors / Oxygen Analyzers / Combustible Gas Detectors / Toxic Gas Detectors / Gas Detecting Alarms / Breath Alcohol Detectors / Multi Gas Detectors / CO Monitors for Parking Areas / Tachometer / Anemometer / Lux Meter / Sound Level meter / pH Meter / Conductivity Meter / TDS Meter / Permanent Magnetic Yoke / Torque calibrators / Torque wrenches / Chlorine Meter Electro Magnetic Yoke
Integration, Hydro Testing & Services
EIAL PROCAL offers services for Integration of Process Instruments with Manifolds for various instruments
Pressure Transmitter and DP Transmitter with Manifold.
Flow and Level Transmitter with Manifold.
Temperature Transmitters with RTD, Thermowells.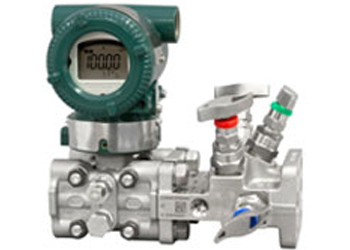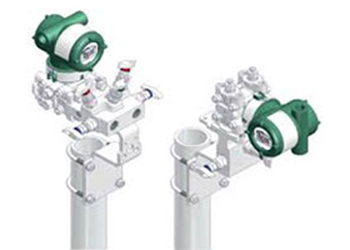 Along with above we offer below service in combined package as
Pressure Hydro Testing and Certification
Functional Testing / Calibration and Certification
PMI Testing and Certification
Sandblasting and Painting for special applications
Manufacturing and Supply of Mounting Brackets, Sunshades, Stanchion, Name/Tag Plates