Your partner in Weighing Solutions, Material Handling & Lifting Equipment
21 CFR Compliance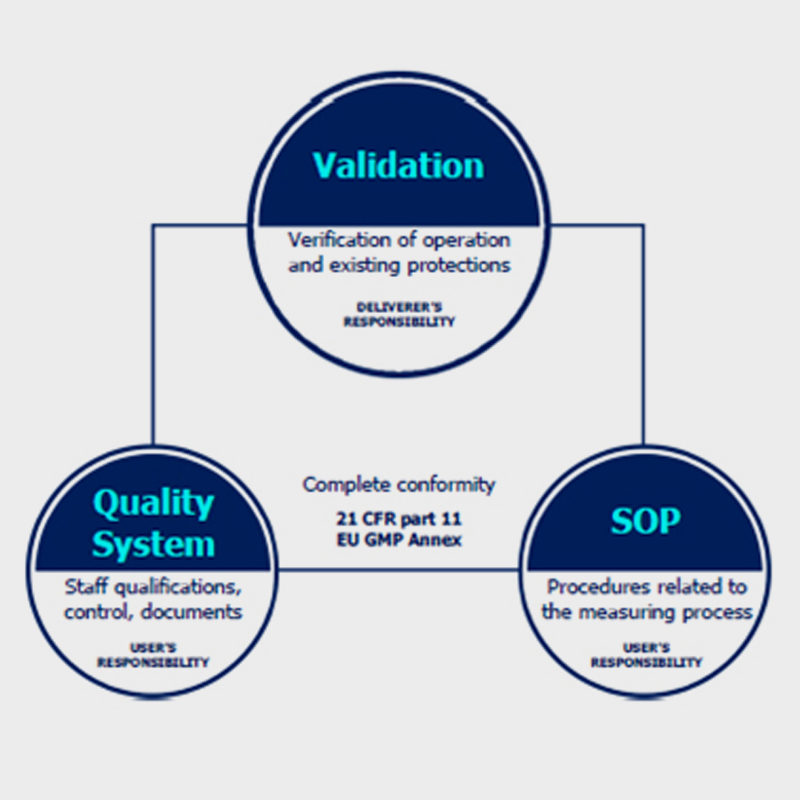 Description
Closed measuring systems such as 3Y, 4Y series balances or HY 10 terminals can be operated wherever compliance with 21 CFR Part 11 is required. Compliance with 21 CFR Part 11 means conformity with EU GMP Annex 11.
Relevant provisions of Annex 11 define computerised system as a set of software and hardware components which together fulfill certain GMP-specified functionalities. When it comes to 3Y, 4Y, HY 10 the said components are in-built elements and along with the balance they constitute one integral device.
Conformity with CFR 21 requires more than just adherence of the weighing device to the regulations. Complete compliance is ensured when some of the requirements are met by the manufacturer and some by the user of the equipment.
Technical verification §11.10 (a,b,c,d), is to be carried out by the manufacturer, who installs the device. It aims to evaluate correctness of operation, control protections introduced in order to verify changes or access to various levels of application, and to enable verification of electronic signatures and documents. All these actions are part of validation of a weighing system.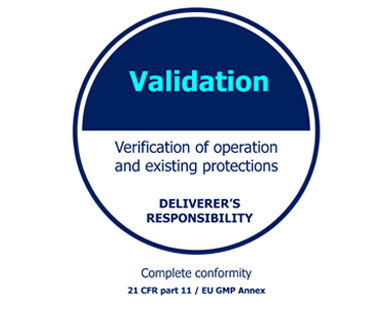 Procedural control §11.10 (e,f,g,h), is to be carried out by the user and it should cover Standard Operating Procedures which refer to measurement process issues. The SOP procedures should not be complicated, they must provide effective operation.
Administrative monitoring §11.10 (i,j,k,l) is to be carried out by the user, it covers issues such as settings and parameters of both the device and the system.
Administrative monitoring means also staff trainings, control measures for access and distribution, procedures of control over changes (introduced modifications).