Your partner in Weighing Solutions, Material Handling & Lifting Equipment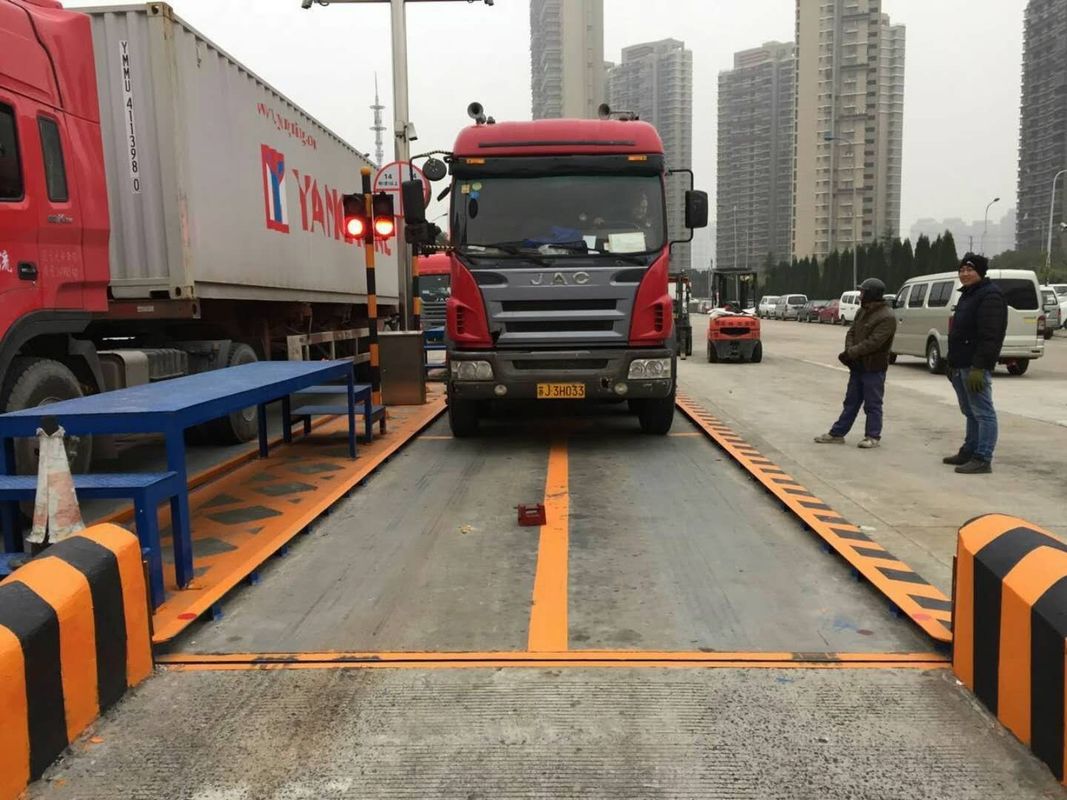 Description
Decks with various stiffness in longitudinal and transverse bearings are called 'orthotropic'. The Orthotropic Weigh Bridge is an imaginative development for weighbridges that offers amazing auxiliary qualities. An orthotropic bridge or orthotropic deck is one whose deck typically comprises a structural steel deck plate solidified either longitudinally or transversely. Hence called as U-beam because of their shape. 
Modular Weighbridge (Orthotropic Type / U-Beam Technology):

U- SHAPED BEAM WEIGHBRIDGE (ORTHOTROPIC DESIGN)

Weighbridge platform adopts bridge design technology.

Simple structure suitable for automatic production.

Fully Welded Closed Orthotropic Design.

Easy & Quick Installation

CNC Controlled Production & Maintenance Free Design

Design of platform allows an installation without a pit (Pit Less) as well as a flush floor (Pit Type)installation

Features:

No Corrosion:

The less open space accessible in the orthotropic design helps in avoiding air and water to come inside. This way the beam is resistant to the corrosion that can occur and affect the performance of entire weighbridge.

Easy Transport:

They can be transported effortlessly as can be consumed inside standard measured trucks. They play a major role in interstate, domestic, and export orders as transport becomes easy.

Longer life:

The closed rib design resists metal fatigue because there are no welds in the areas of the bridge that experience greatest stress. These continuous welds also increase the life of weighbridge.

Higher accuracy:

The closed-rib orthotropic section geometry offers even load distribution throughout the structure. When there is concentrated loading on the structure, there is minimum deflection and the load is always transferred vertically on the load cells. This results in highly accurate weighment.