Your partner in Weighing Solutions, Material Handling & Lifting Equipment
AS.X2 Analytical Balance (SQC Module)
| | |
| --- | --- |
| Maximum Capacity | 62g to 310g |
| Minimum Load | 1mg to 10mg |
| Readability | 0.01mg to 0.1mg |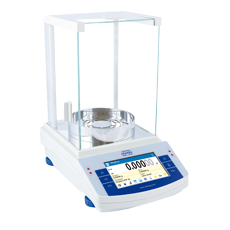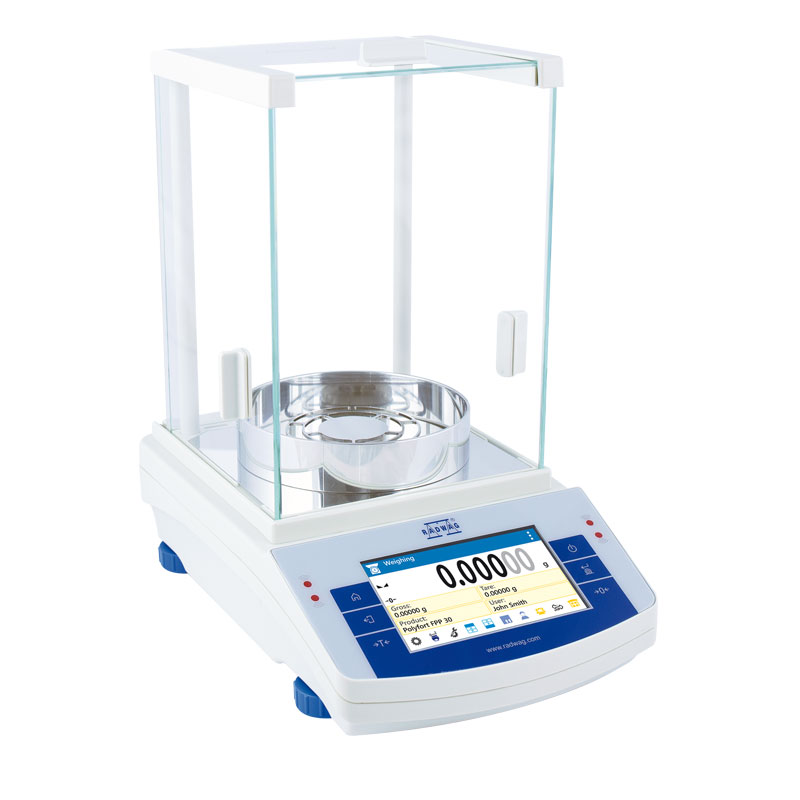 Description
The AS.X2 series represents a new advanced level for analytical balances. The X2 ser ies balances feature the latest generation capacitive display providing the maximum comfort of use, available right at your fingertips. Ease of operation, clear menu and practical arrangement of the display guarantee the best ergonomics for y our everyday tasks. A wide array of available interfaces facilitate selection of the most optimal means for communication. The X2 ser ies balances offer unlimited possibilities for cooperation with external devices, providing printing, copying, archiving and data transfer. Built-in IR sensorsallownumerousoperations(e.g. tarring, transmitting the result to a printer or selecting successive steps of a particular process, etc.) to be performed hands-free, by simply moving a hand across the sensor. The housing is made of plastic, and the pan is made of stainless steel.
DATABASES IN X SERIES BALANCES
In new AS.X2 series balances the information system is based on 7 databases which allow several users to work with database storing several products. The registered weighing results can be subject to further analysis.
Thedata isregistered in 7 databases:
Users (up to 100 uses).
Products (up to 5000 products).
Weighments (up to 50000 weighments).
Packaging (up to 100packagingtypes).
Formulas(up to100formulas), -Clients (up to100clients).
ALIBI memory (up to 500000 weighments).
Reports on formulas (up to 200 reports).
ALIBI Memory 2
The X2 ser ies balances feature ALIBI memory t hat is a warranty for safety and automatic recording of your measurements. Options such asdata preview, copying and archiving are available to users aswell. TheAL IBI memory allows to record up to 500 000 weighment records.
Specification
AS 62.X2
AS 60/220.X2
AS 82/220.X2
Max capacity
62 g
60 g / 220 g
82 g / 220 g
Minimum load
1 mg
1 mg
1 mg
Readability
0,01 mg
0,01 mg / 0,1 mg
0,01 mg / 0,1 mg
Tare range
-62 g
-220 g
-220 g
0,015 mg (Rt ≤ 2 g)
0,015 mg (Rt ≤ 2 g)
0,015 mg (Rt ≤ 2 g)
Repeatability *
0,02 mg (2 g < Rt ≤ 50 g)
0,02 mg (2 g < Rt ≤ 50 g)
0,02 mg (2 g < Rt ≤ 50 g)
0,03 mg (50 g < Rt ≤ 60 g)
0,03 mg (50 g < Rt ≤ 82 g)
0,03 mg (50 g < Rt ≤ 60 g)
0,1 mg (60 g < Rt ≤ 220 g)
0,1 mg (82 g < Rt ≤ 220 g)
Linearity
± 0,06 mg
± 0,06 mg (to 60 g)
± 0,06 mg (to 82 g)
±0,2 mg (60 g ÷ 220 g)
±0,2 mg (82 g ÷ 220 g)
Pan size
open-work pan Ø 90 mm or (Ø 85 mm - option)
Working temperature
+10° ÷ +40°C
Relative air humidity **
40% ÷ 80%
Stabilization time
6 s
6 s / 3,5 s
6 s / 3,5 s
Sensitivity drift
1 ppm/°C in temperature  +10° ÷ +40°C
Minimum weight (USP)
30 mg
30 mg
30 mg
Minimum weight (U = 1%, k = 2)
3 mg
3 mg
3 mg
Interface
2 × RS 232, USB-A, USB-B, WiFi - option
Power supply***
12 ÷ 16 V DC / 2,1 A
Adjustment/calibration
internal (automatic)
Display
5 Color Capacitive touchscreen
Net weight/Gross weight
5,4 kg / 7,5 kg
5,4 kg / 7,5 kg
5,4 kg / 7,5 kg
Packaging size
495 × 400 × 515 mm
AS 110.X2
AS 160.X2
AS 220.X2
AS 310.X2
Max capacity
110 g
160 g
220 g
310 g
Minimum load
10 mg
10 mg
10 mg
10 mg
Readability
0,1 mg
0,1 mg
0,1 mg
0,1 mg
Tare range
-110 g
-160 g
-220 g
-310 g
Repeatability *
0,1 mg (Rt ≤ 110g)
0,1 mg (Rt ≤ 160g)
0,1 mg (Rt ≤ 220g)
0,1 mg (Rt ≤ 220g)
0,2 mg (220g < Rt ≤ 310g)
Linearity
± 0,2 mg
± 0,2 mg
± 0,2 mg
± 0,3 mg
Pan size
Ø 100 mm
Ø 100 mm
Ø 100 mm
Ø 100 mm
Working temperature
+10° ÷ +40°C
Relative air humidity **
40% ÷ 80%
Stabilization time
3,5 s
Sensitivity drift
1 ppm/°C in temperature
+10° ÷ +40°C
Minimum weight (USP)
200 mg
Minimum weight (U = 1%, k = 2)
20 mg
Interface
2 × RS 232, USB-A, USB-B, WiFi - option
Power supply***
12 ÷ 16 V DC / 2,1 A
Adjustment/calibration
internal (automatic)
Display
5 Color Capacitive touchscreen
Net weight/Gross weight
5,4 kg / 7,5 kg
5,4 kg / 7,5 kg
5,4 kg / 7,5 kg
5,4 kg / 7,5 kg
Packaging size
495×400×515 mm
Drawings
Accessories
Accesories
Antivibration table SAL/STONE
Density Determination kit
Rack for under hook weighing
Additional LCD display "WD-6"
Professional weighing table
Power adapter with battery and charger ZR-02
Impact printer Epson
PC keyboard USB
Printer USB PCL
External USB memory (FAT files format)
Holders for glass vessels
Mass standard
"PW-WIN" computer software
Adjustment weight
"RAD-KEY" computer software
USB A- USB B cable (balance - computer, balance - PLC printer)
Antistatic ionizer DJ-02
Cable RS 232 (scale - computer) "P0108"
Bar code scanner
Cable RS 232 (scale, Epson, Citizen printer) "P0151"
Bar code scanner USB HID
"Tare" or "Print" foot button